ABOUT THE CLUB
Downton Bowling Club was established as a mixed club in 1980 by Ralph Bentley, a past President of the English Bowling Association. The original site for the club green was on the playing field to the rear of the Downton Primary School. We have been at our current home since 1983, where we enjoy our own Club House and full-size green in a quiet location to the west of Downton village. You can find where we are by clicking here.
Our full size Green allows seven rinks to be played at one time and, in common with most clubs, allows the playing direction to be rotated on a regular basis to ensure even wear to the playing surface.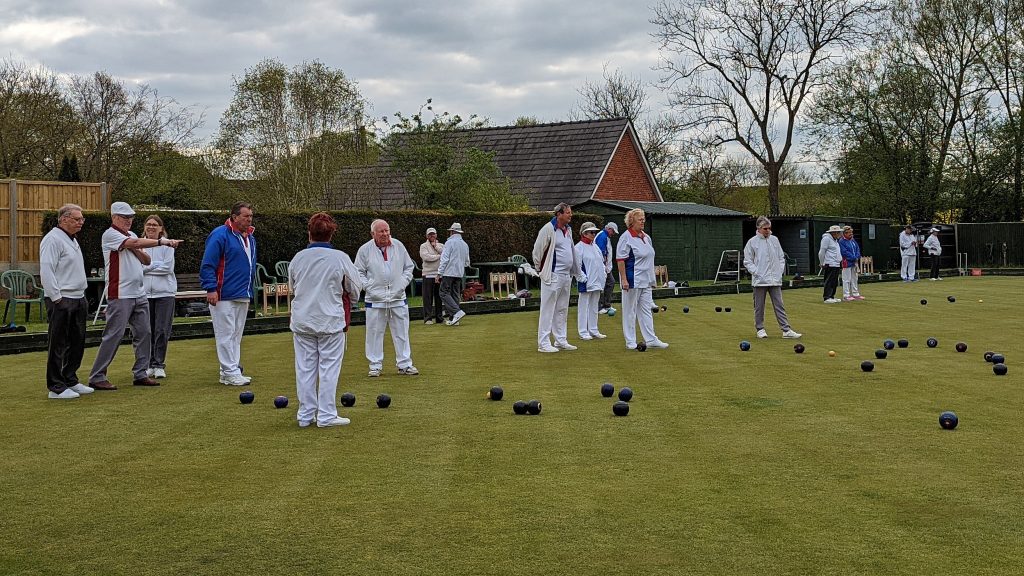 We are always pleased to host touring teams from around the country, where there is the opportunity to meet new people from far and wide with a similar passion for the game. You can learn more about our location and facilities here.

The outdoor playing season runs from mid April to the end of September. Our matches for 2023 will be available from our Fixtures page.

During the playing season Friday night is usually Club Night when members are able to have non-competitive games or coaching with fellow members and then enjoy a drink at the bar in the adjacent social club.
In the winter months, outside of the Playing Season, we host coffee mornings and Short Mat bowls. Throughout the year we hold a number of social events, such as Race Nights, Skittles evenings, Quiz Night and Fish Suppers when members can get together socially and more often than not there will be a raffle to raise funds
MEMBERSHIP
We welcome new members – both novices and experienced players of all ages – and, as an Open club, there is no barrier to membership – other than paying the membership fee!
Maybe you have been playing for years and have recently moved into the area so are looking for a local club. We hold Open Days twice a year – and our Friday Night Club Nights are also open to new members, so why not give us a try?
We also welcome Associate / non-playing members who enjoy a good chat in a relaxed environment.